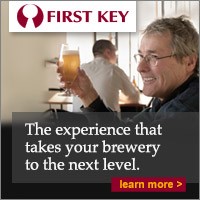 Note: All graphs issued with e-malt.com newsletters are published in "Graph" section of e-malt.com site.
All e-malt.com tables are published in e-malt.com Statistics section. The Statistics section includes Barley statistics, Malt statistics and Beer statistics. The tables related to barley are published in Barley Statistics section, the tables related to malt in Malt Statistics section and the tables related to beer in Beer Statistics section.
---
Last five prices evolutions
---
---
---
---
Do you know
E-malt.com?
---
Dear E-malt Reader!

E-malt.com Newsletters Archive could be found directly on e-malt.com site. Browsing through our Newsletters Archive you may see all the issues you have missed. To this purpose you just have to login e-malt.com and click on Newsletters link in the menu. Reading our Newsletters you will be kept informed with the latest news and events regarding malting and beer world. You may also submit your own news, events or other information to the address info@e-malt.com!

You may find updated malt, barley and beer statistics on e-malt.com Statistics section. Just enter e-malt.com! Here you will find all tables issued with e-malt.com newsletters.

E-malt.com Agenda gives the possibility to keep you informed about the Events planned to be held in the whole world related to the brewing and malting industries. To this purpose you just have to login e-malt.com and click on Agenda link in the menu. Reading our Event Agenda you will find out about the future symposia, conferences and festivals related to malting and beer world. You may also submit your own events to the address info@e-malt.com

E-malt.com has Trading Online system. The system is to be used for malt/barley trading. One can register a malt/barley offer or a malt/barley request. The registering person could be as a seller/buyer or as an agent for seller/buyer. The User can see information about all active malt/barley offers & requests. If needed the system allows user to buy/sell malt/barley due to reasonable offers/requests. The way to do this is to confirm reasonable transaction. Trading Online rules are available through the Internet in the Trading Online as well as Tutorial (useful for persons who starts the system usage). To visit the E-malt Trading Online first go to the E-malt.com site, then click Trading Online link in the left menu of the e-malt.com home page. For more details please contact info@e-malt.com

Thank You!


Industry news

Market prices

EU Regulations

NAFTA

Specifications

Special malts

Professional Help

Trading online

Costing online

Statistics

Graphs

NewsLetters

Agenda

Accounts

Log In

Contact us
E-Malt.com Newsletter 17a
April 20 - April 22, 2020
Quote of the Week
It is never too late to be what you might have been.
You are one of the 54,000 professionals of the brewing and malting industries from 195 countries receiving our free bi-weekly E-malt Newsletters published since 2001. You seem to be pleased by getting them as we have registered something like 3 mln readings.
To keep the high level of this informative reservoir in both brewing and malting industries and in order to continue to improve it we have to request a small contribution for full access to E-malt.com information.
The majority of our readers have responded positively thus giving us the possibility to keep developing this global informative reference.
A one-year membership costs only 181,- Euros and gives you full access to both our Full Bi-weekly Newsletter and website www.e-malt.com.
You can pay by credit/debit card or bank transfer (against invoice). Ordering is simple, use our online secure ordering system: click hereunder to begin - you can have access in just 5 minutes!
CLICK HEREUNDER TO SUBSCRIBE
One-year individual subscription: 181, - Euros
Two-year individual subscription: 320, - Euros
Save money when your colleagues join:

One-year group subscription for 2-5 members: 373, - Euros
One-year group subscription for 6-10 members: 555, - Euros
One-year group subscription for 11-20 members: 737, - Euros
One-year group subscription for 21-50 members: 983, - Euros
One-year group subscription for 51-100 members: 1229, - Euros

For a personal service contact our Membership staff :
Email : info@e-malt.com
Direct line : +32 (0)87 681381; Fax : +32 (0)87 352234
If calling, please note our office hours are 9am - 5pm (Belgium time)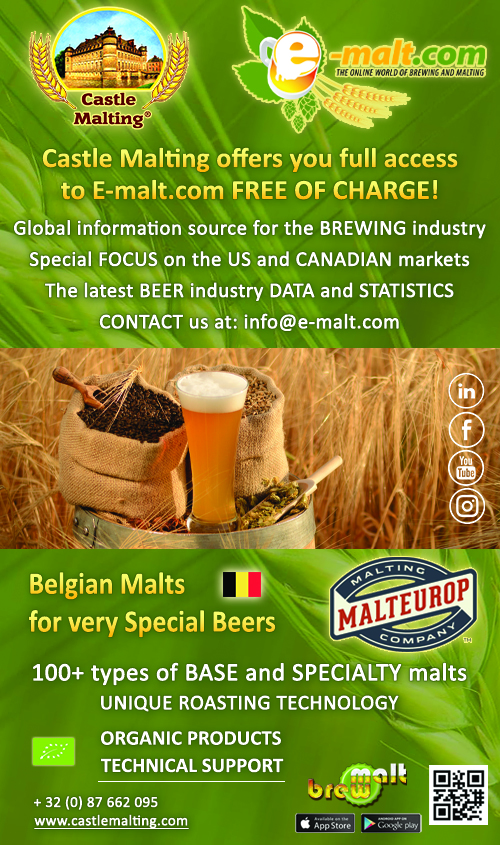 Currency Rates

Base Currency: US Dollar
on April 22, 2020
Base Currency: Canadian Dollar
on April 22, 2020
1 USD = 0.9219 EUR
1 USD = 0.8102 GBP
1 USD = 1.4190 CAD
1 USD = 1.5887 AUD
1 USD = 107.6000 JPY
1 USD = 5.3152 BRL
1 USD = 76.5187 RUB
1 USD = 7.0712 CNY
1 CAD = 0.7046 USD
1 CAD = 0.5709 GBP
1 CAD = 0.6496 EUR
1 CAD = 1.1194 AUD
1 CAD = 75.8100 JPY
1 CAD = 3.7451 BRL
1 CAD = 53.9148 RUB
1 CAD = 4.9823 CNY


Currency Rates Chart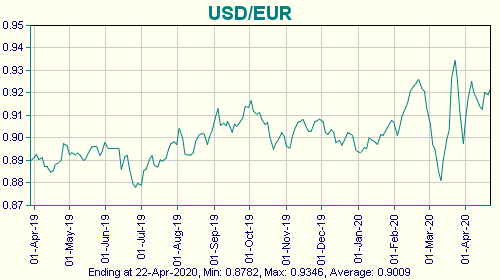 Equities of the Largest Breweries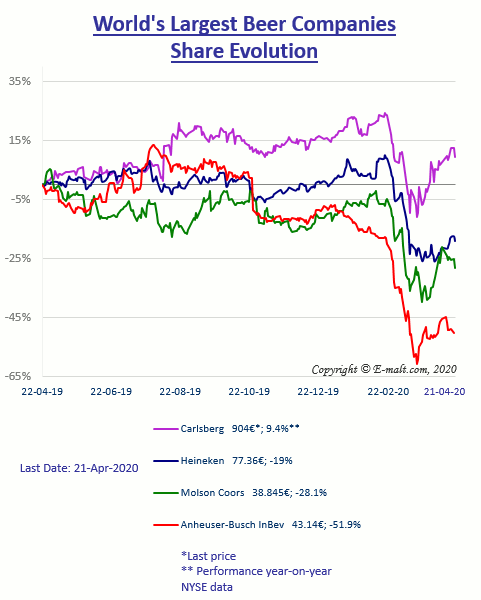 USA:

Shutdown of ethanol production could soon lead to beer shortage ...Click here

USA, OH:

Craft brewers facing dire consequences if shutdown lingers into summer ...Click here

Mexico:

Mexico debates whether beer is 'essential' amid coronavirus pandemic ...Click here

Canada, AB:

Sturgeon Brewing opens in Morinville, Alberta ...Click here

USA, TX:

North Austin brewery and restaurant North by Northwest closes for good ...Click here

World:

Heineken reports Q1 net profit of 94 mln euros versus 299 mln in Q1 2019 ...Click here

Germany:

Pandemic crisis mainly affecting small breweries ...Click here

Australia:

Alcohol sales down and big brewers step up to try and help venues ...Click here

Germany:

Oktoberfest cancelled for the first time since World War II ...Click here

UK:

Pubs could remain on lockdown until at least Christmas ...Click here

France:

Crop conditions, especially spring barley's, decline over past week ...Click here

Spain:

Cost of a pint of beer in Spain could fall to 64 eurocents after pandemic ...Click here

South Africa:

Lockdown gives rise to home brewing in South Africa ...Click here
Graph of the Week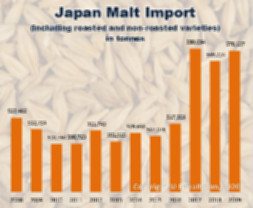 Table of the Week
Barley Prices
Theoretical Malt Prices
These Days in Business History


20 April
1926 - 1st check sent by radio facsimile transmission across Atlantic
1946 - The League of Nations officially dissolves, giving most of its power to the United Nations
1948 - 1st Polaroid camera was sold in US
1964 - BBC Two launches with a power cut because of the fire at Battersea Power Station
1973 - Canadian ANIK A2 becomes 1st commercial satellite in orbit

21 April
1654 - England and Sweden sign trade agreement
1982 - Dr. Michael E. Bakey performs 1st successful heart implant
1983 - 1 pound coin introduced in United Kingdom

22 April
1864 - The U.S. Congress passes the Coinage Act of 1864 that mandates that the inscription In God We Trust be placed on all coins minted as United States currency
1924 - Hague Chambers of Commerce forms
1969 - 1st human eye transplant performed
1991 - Intel releases 486SX chip


Agenda
News Articles

USA:
Shutdown of ethanol production could soon lead to beer shortage
The coronavirus shutdowns put in place across the United States could soon be bringing about a new side effect, experts warn — beer shortages, The Inquisitr reported on April 19.

Representatives from the brewing industry are warning that the decrease in carbon dioxide from ethanol plants could soon be leading to a shortage of beer, soda, and seltzer water. As Reuters reported, via Newshub, both beer and soft drink makers rely on carbon dioxide to give carbonation to their drinks, and ethanol producers are a key provider of this CO2.

But the abrupt drop in gasoline demand from Americans bound in their homes has led to an equally sharp drop in production of ethanol, with 34 of the 45 ethanol plants in the U.S. either cutting production or going idle entirely. That has brewing industry experts warning that a shortage in beer production will be the next result.

Bob Pease, chief executive officer of the Brewers Association — which represents small and independent brewers — warned that close to half of all carbon dioxide comes from ethanol producers. He said that within three weeks, many brewers will need to start cutting their production.

"The problem is accelerating. Every day we're hearing from more of ...More info on site
---

USA, OH:
Craft brewers facing dire consequences if shutdown lingers into summer
How long the restaurant-shutdown order continues in Ohio will potentially determine the number of breweries that close their doors within three months, state's leaders heard on April 17, Cleveland.com reported.

Collin Castore, president of the Ohio Craft Brewers Association and co-founder of Seventh Son Brewing Co. in Columbus, addressed the bipartisan Ohio House coronavirus economic-recovery task force, forecasting dire straits.

"I was trying to get across we want this to be safe, but there's got to be a certain amount of urgency here," he said. "People have to know there's a light at the end of the tunnel."

Right now, the end of that tunnel looks dark for 46 percent of the nation's craft breweries. That's the number of breweries surveyed who said they could close in three months when asked how long they can sustain their business if social-distancing measures remain in place to stem the spread of the virus. The national Brewers Association issued the survey.

"This is still a relatively young industry," Castore said. "We're not built for this. Nobody saw this coming."

While Castore said those national numbers probably mirror Ohio's, OCBA communications manager Justin Hemminger sees a potential bright spot because of Ohio's "institutional advantages."

"We've been able to do home ...More info on site
---

Mexico:
Mexico debates whether beer is 'essential' amid coronavirus pandemic
Perhaps one of the most heated debates in Mexico during the coronavirus pandemic — after disagreements about personal protective equipment and testing — is the burning issue of whether beer should be considered an "essential" item during the lockdown, the Los Angeles Times reported on April 20.

"Beer supplies should be guaranteed, because beer helps people get through quarantine on better terms," Mexico's National Alliance of Small Business declared in a statement last week.

After Mexico ordered the closure of most "nonessential" industries in late March, including the country's major breweries, the prospect of a looming shortage of cerveza turned into a heated disagreement within the government.

First, on April 6, the Agriculture Department sent a letter to major breweries that could be read as inviting them to restart production. But that drew a swift rebuke from the government's coronavirus point man, assistant health secretary Hugo López-Gatell.

"All I can say is that this was a mistake, and it's going to be corrected," López-Gatell said of the letter. "There are general orders from health authorities suspending all work activities except the essential ones, which are clearly spelled out in the Health Council's decree of March 31, and they do not include the production or ...More info on site
---

Canada, AB:
Sturgeon Brewing opens in Morinville, Alberta
Alberta's newest brewery has announced that it will be opening this weekend in Morinville, a small town located approximately 34 km north of Edmonton, the Canadian Beer News reported on April 17.

Sturgeon Brewing has been founded by three friends – Josh Watson, Kerry Lamoureux, and DJ Halpin – and is located in a downtown strip mall.

The brewery will have three beers on tap at opening, including Cream Ale, Raspberry Cream Ale, and Stout. Due to COVID-19, they will be available in growler fills and 20 litre kegs only, with a maximum of 5 people at a time allowed in the taproom to make a purchase. Delivery will also be offered in the local area.

Sturgeon Brewing is located at 9918 100 St. in Morinville, and will be open from 1:00 PM to 8:00 PM on Saturday April 18th.
---

USA, TX:
North Austin brewery and restaurant North by Northwest closes for good
North Austin brewery and restaurant North by Northwest (NXNW) closed its original and only remaining location permanently on 10010 Capital of Texas Highway, as reported by Craft Beer Austin, as businesses struggle to stay afloat during the novel coronavirus pandemic.

"Giving the unpredictable and unknowable continuing circumstances of COVID-19," owner Davis Tucker told the beer publication, "we made the difficult choice to turn off the taps." He confirmed the shutter to Austin 360 as well, noting that he told his employees on Thursday, April 16.

The brewery/restaurant had stayed open to sell its food and beer through takeout and curbside pickups, after city orders closed dine-in service and bars in mid-March, but decided to stop the service later that same month.

Tucker opened NXNW in 1999. He followed that with the South Austin location on West Slaughter Lane in 2014, which then closed in 2019, citing construction in the area.

During that time, Tucker also opened and closed several locations of his comfort food restaurant Red's Porch. The original South Lamar restaurant opened in 2009, followed by the Quarry in 2017, and Round Rock in 2018. All closed in 2019.

This is the second novel coronavirus-related shutter this week. Yesterday, all-hours diner Magnolia Cafe announced ...More info on site
---

World:
Heineken reports Q1 net profit of 94 mln euros versus 299 mln in Q1 2019
Heineken N.V. reported net profit of 94 million euros for the first three months of 2020 compared to 299 million euros in the prior ...More info on site
---

Germany:
Pandemic crisis mainly affecting small breweries
Without parties, bars, restaurants, festivals or beer gardens, beer consumption plummets in Germany. Crisis caused by a pandemic mainly affects small breweries, which may not recover. In Germany, the current season is ideal for going to a beer garden: the temperatures are pleasant, very sunny, and the Bundesliga is heading towards the final stage, Explica reported on April 18.

Or rather, it would be on its way – were it not for the social isolation measures imposed due to the new coronavirus. Because of them, the Bundesliga has stopped, and biergartens, like restaurants and bars, are closed.

The entire German bar and restaurant sector feels the effects, as well as the country's 1,500 breweries. Many of them are threatened to close permanently because of the crisis.

According to the industry association, DBB, mainly small breweries owe a large part of their revenue to the supply of beer to restaurants and bars. In some cases, orders from these establishments account for up to 90% of sales.

Moritz Fiege, a traditional and medium-sized brewery in the city of Bochum, is one of those that are feeling the effects of the crisis. Last year, the brewery produced 130 thousand hectoliters. It supplies around 300 establishments in its ...More info on site
---

Australia:
Alcohol sales down and big brewers step up to try and help venues
Overall alcohol sales and volumes are down between at least 10 and 30 per cent according to Alcohol Beverages Australia, as the big brewers step up to try and help venues that have taken the biggest hit, the Australian Brews News reported on April 21.

Meanwhile Carlton and United Breweries and Lion are undertaking initiatives to help the hospitality industry, as are independent brewers including Stone & Wood, which announced at the end of March that it would be offering credit for unopened kegs.

This comes as the latest reports suggest that off-premise sales have not risen enough to offset the decline of revenue from venues.

This comes despite concerns about increased levels of drinking and stockpiling from the anti-alcohol lobby. To guard against this, Retail Drinks announced voluntary purchasing limits and the Western Australian state government introduced mandatory restrictions.

However WA has now lifted those restrictions, thanking the industry for its cooperation and commending Western Australians for their positive response.

In addition, recent Commonwealth Bank credit card analysis has shown that overall alcohol purchases is lower than the same time last year, down 10 per cent.

The bank found that off-premise sales including online, takeaway and bottle shops, rose 28 per cent, but this was ...More info on site
---

Germany:
Oktoberfest cancelled for the first time since World War II
Bavaria on April 21 cancelled the iconic Oktoberfest for the first time since World War II dealing a fresh blow to Germany's beer industry already hard hit by the coronavirus pandemic, France 24 reported.

The event, which takes place annually from late September to October, was expected to draw six million visitors, but it would be too dangerous "as long as there is no vaccine", Bavaria state premier Markus Soeder said.

Even with masks and social distancing, the threat of contagion was too high.

"Living with the coronavirus means living carefully," he said.

This year marks the first time that Germany will have to do without the festival since the last world war.

But Oktoberfest has previously fallen victim to other epidemics -- cholera kept the beer tents empty in 1854 and 1873.

From hops growers to breweries, the German beer industry had already been staring at a morose season.

But the Oktoberfest cancellation was a further devastating blow with an impact stretching beyond the festival to the gastronomy and hospitality sectors.

Adolf Schapfl, 58, owns a farm of about 80 hectares in Hallertau, the small Bavarian region where 90 percent of Germany's hops are grown.

Crouching down on the soft earth of his hop field, Schapfl surveyed the ...More info on site
---

UK:
Pubs could remain on lockdown until at least Christmas
Britain's pubs could remain on lockdown until at least Christmas thanks to the coronavirus pandemic in a "massive blow" to the trade, the Mirror reported on April 20.

Cabinet Office minister Michael Gove said boozers would be among the final businesses to be given the green light to re-open once the outbreak is under control.

Speaking on April 19, he refused to rule out the possibility that this could mean pubs are shut up until the winter.

Experts, meanwhile, have given Brits a glimmer of hope, estimating the country could have already endured the peak of the disease's "first wave" after the latest death toll dropped by almost a third to 596.

However, major protective equipment shortages for NHS staff has got worse after a shipment from Turkey was held up.

Pub trade insiders have told the Sun a growing number of locals face going under if they can't open their doors until the end of the year or later.

Asked if the UK's 48,349 pubs would likely be up and running again "before winter", Mr Gove said: "The other inference that I draw from your question, which is that areas of hospitality will be among the last to exit the lockdown — yes, that is ...More info on site
---

France:
Crop conditions, especially spring barley's, decline over past week
French crop conditions have declined over the past week as rainfall in the country remains below average, AHDB reported on April 17.

The largest fall in condition rating was for spring barley. In the week ending 13 April, 78% of the crop was rated as in a 'good' or 'very good' condition, down from 84% the previous week. This is the lowest good / very good spring barley rating for mid-April since 2014.

Despite planting delays, the development of the spring barley crop is now in line with average.

Soft wheat and winter barley conditions also dipped, with the proportion rated 'good' or 'very good' declining 1% each. These crops got off to a poor start due to water-logged soils last autumn. The latest declines mean soft wheat crops are now in the poorest conditions for mid-April since FranceAgriMer started reporting in 2011 and since 2012 for winter barley.

Showers are forecast for the week ahead, which could bring some relief. However, projections from the European Centre for Medium-Range Weather Forecasts indicate a drier than normal May.

Continued adverse weather conditions would negatively impact yield potential for French crops. The wheat area is down 8% on last year due to the wet autumn preventing ...More info on site
---

Spain:
Cost of a pint of beer in Spain could fall to 64 eurocents after pandemic
With holiday plans on hold due to the coronavirus pandemic, popular destinations across the world are holding on tight for the moment when travel restrictions are relaxed, the Manchester Evening News reported on April 18.

One wholesaler has predicted that tourist hotspots in Benidorm and Majorca will try to entice people back with cheaper-than-chips pints.

Derek Payne, a worldwide supplier of beer, wine and spirits, told Euro News Weekly that the cost of a pint in Spain could fall to as little as 50 pence.

With food and drink businesses around the world heavily impacted by the coronavirus crisis, Derek said it made sense that local establishments would slash prices.

"Busier bars with larger turnovers have been selling beer at low cut prices for some time," Derek told the publication.

"It's realistic to think they will have offers, like a pint for €1 - or as low as 64 cents (50 pence)."

It's expected that a higher volume in sales would mean alcohol was profitable for businesses selling at lower prices.

The cheapest place to buy beer in Europe is Bulgaria, where bottles go for around 70p.

Meanwhile, beer importer Ken Thomas told Euro News Weekly he had had interest from Benidorm from businesses seeking 'cut price deals'.

"It ...More info on site
---

South Africa:
Lockdown gives rise to home brewing in South Africa
When President Cyril Ramaphosa extended the lockdown, South African tipplers turned to their fruit bowls and grocery cupboards to concoct their own alcohol, TimesLIVE reported on April 19.

The two-week extension has given rise to a new movement of home brewers, who are making pineapple beer, apple cider alcohol and even dabbling in a bit of wine-making.

Google SA reported that searches for "alcohol ban South Africa" spiked 500% as the national lockdown entered week two.

High levels of search interest were also seen for the terms "how to get alcohol" and "homemade alcohol".

The Free State, North West, Mpumalanga and Limpopo all showed high levels of search interest for "homemade alcohol".

Related search queries for "homemade alcohol" included "homemade beer recipes South Africa", "can homemade pineapple beer make you drunk", "homemade gin", "homemade alcoholic pineapple beer" and "how to make alcohol at home fast".

Desperate for an alcoholic fix, Gautenger Colleen Foyn turned to the search engine and started making beer from pineapples. "I also found a recipe for making my own wine, and I'm going to give it bash too.

This is not illegal and I'm not making it in bulk or to sell to anyone. Who knows, if the wine works out I may ...More info on site
---