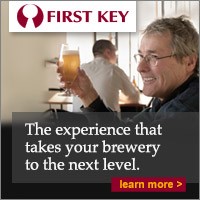 Note: All graphs issued with e-malt.com newsletters are published in "Graph" section of e-malt.com site.
All e-malt.com tables are published in e-malt.com Statistics section. The Statistics section includes Barley statistics, Malt statistics and Beer statistics. The tables related to barley are published in Barley Statistics section, the tables related to malt in Malt Statistics section and the tables related to beer in Beer Statistics section.
---
Last five prices evolutions
---
---
---
---
Do you know
E-malt.com?
---
Dear E-malt Reader!

E-malt.com Newsletters Archive could be found directly on e-malt.com site. Browsing through our Newsletters Archive you may see all the issues you have missed. To this purpose you just have to login e-malt.com and click on Newsletters link in the menu. Reading our Newsletters you will be kept informed with the latest news and events regarding malting and beer world. You may also submit your own news, events or other information to the address info@e-malt.com!

You may find updated malt, barley and beer statistics on e-malt.com Statistics section. Just enter e-malt.com! Here you will find all tables issued with e-malt.com newsletters.

E-malt.com Agenda gives the possibility to keep you informed about the Events planned to be held in the whole world related to the brewing and malting industries. To this purpose you just have to login e-malt.com and click on Agenda link in the menu. Reading our Event Agenda you will find out about the future symposia, conferences and festivals related to malting and beer world. You may also submit your own events to the address info@e-malt.com

E-malt.com has Trading Online system. The system is to be used for malt/barley trading. One can register a malt/barley offer or a malt/barley request. The registering person could be as a seller/buyer or as an agent for seller/buyer. The User can see information about all active malt/barley offers & requests. If needed the system allows user to buy/sell malt/barley due to reasonable offers/requests. The way to do this is to confirm reasonable transaction. Trading Online rules are available through the Internet in the Trading Online as well as Tutorial (useful for persons who starts the system usage). To visit the E-malt Trading Online first go to the E-malt.com site, then click Trading Online link in the left menu of the e-malt.com home page. For more details please contact info@e-malt.com

Thank You!


Industry news

Market prices

EU Regulations

NAFTA

Specifications

Special malts

Professional Help

Trading online

Costing online

Statistics

Graphs

NewsLetters

Agenda

Accounts

Log In

Contact us
Quote of the Week
You are one of the 54,000 professionals of the brewing and malting industries from 195 countries receiving our free bi-weekly E-malt Newsletters published since 2001. You seem to be pleased by getting them as we have registered something like 3 mln readings.
To keep the high level of this informative reservoir in both brewing and malting industries and in order to continue to improve it we have to request a small contribution for full access to E-malt.com information.
The majority of our readers have responded positively thus giving us the possibility to keep developing this global informative reference.
A one-year membership costs only 181,- Euros and gives you full access to both our Full Bi-weekly Newsletter and website www.e-malt.com.
You can pay by credit/debit card or bank transfer (against invoice). Ordering is simple, use our online secure ordering system: click hereunder to begin - you can have access in just 5 minutes!
CLICK HEREUNDER TO SUBSCRIBE
One-year individual subscription: 181, - Euros
Two-year individual subscription: 320, - Euros
Save money when your colleagues join:

One-year group subscription for 2-5 members: 373, - Euros
One-year group subscription for 6-10 members: 555, - Euros
One-year group subscription for 11-20 members: 737, - Euros
One-year group subscription for 21-50 members: 983, - Euros
One-year group subscription for 51-100 members: 1229, - Euros

For a personal service contact our Membership staff :
Email : info@e-malt.com
Direct line : +32 (0)87 681381; Fax : +32 (0)87 352234
If calling, please note our office hours are 9am - 5pm (Belgium time)


Canada, AB:

Balzac Craft Brewing launches in Airdrie ...Click here

USA, TX:

Nueces Brewery opens its doors in Corpus Christi ...Click here

USA, CT:

Berlinetta Brewing Company hoping to launch in Bridgeport later this year ...Click here

Canada, BC:

Stanley Park Brewing Restaurant & Brewpub to open to public in Vancouver on July 29 ...Click here

USA, TN:

Yazoo Brewing Company opens new location in Madison ...Click here

USA, NJ:

Alternate Ending brewery planning spring 2020 opening ...Click here

Hong Kong:

AB InBev scraps planned Asian IPO on weak investor appetite ...Click here

World:

AB InBev looking into plan B to reduce its $100 bln-plus debt pile ...Click here

World:

2019/20 barley trade forecast increased to 28.115 mln tonnes ...Click here

EU:

First barley reports from France and Germany are very positive ...Click here

World:

Harvest news are good from Mercosur, the EU, Russia, Ukraine this year ...Click here

Germany:

Wheat, winter barley crop set to rise despite recent heatwave ...Click here

Rwanda:

Leading brewer Bralirwa plans to cut imports of raw materials ...Click here
Graph of the Week
Table of the Week
Prices Evolution
Barley Prices
Theoretical Malt Prices
MORE ABOUT THE HOP CREEP
ABSTRACT
By now this phenomenon is known by many craft brewers. Dry hopping leads to over-attenuation, but why? Over-attenuation of dry-hopped cask ales was already reported by Dr. Horace Brown over 100 years ago, citing that "dry-hopping induces an earlier and more persistent cask fermentation in beer". However the small percentage of endogenous sugars in hops was reported to be insufficient for the extent of refermentation. Already back then, observations led researchers to conclude that hops contain a "diastase" able to break down residual, nonfermentable beer dextrins as seen by the production of reducing sugars in dry-hopped beers. Now 100 years later the team of Prof Shellhammer invested time and resources to demystify the hop creep in detail. They found that the total activity of alpha- and beta-amylase in hops is well below that of malted barley, but within the range of plant amylase activities reported in literature. To investigate factors that may influence the rate and extent of refermentation as a result of dry-hopping with Cascade hops, a set of conditions were explored including dry-hopping rate, temperature, duration, and separately, exposure time to hop material. Glucose concentrations correlated with hop dosing amounts and rose steadily throughout the 15 days of dry-hopping. There was no change in the carbohydrate composition of beer dry-hopped with hops that had been autoclaved at 121 degrees Celcius. The results suggest the effect of enzyme activity was dependent upon exposure of beer to hop material and that shorter dry-hopping time with hop removal, for example through filtration, may significantly reduce continued enzyme activity in finished. In this regard the collaboration of hops and yeast can turn into a diabolic pack!

REFERENCES:

Kaylyn R. Kirkpatrick, Thomas H. Shellhammer: Evidence of Dextrin Hydrolyzing Enzymes in Cascade Hops (Humulus lupulus), Journal of Agricultural and Food Chemistry 2018, 66, 34, 9121-9126


Source: Barth Innovations


These Days in Business History
Agenda
News Articles

Canada, AB:
Balzac Craft Brewing launches in Airdrie
A new brewery and taproom with a short and simple motto – "Fine Ales Make Friends" – is now open in Airdrie, Alberta, the Canadian Beer News reported on July 12.

Balzac Craft Brewing has been founded by a group of partners who previously worked in the oil and gas industries, with Olds College brewing program graduate Thecla Wiart hired as brewmaster. While July12th was its official opening day, it has been running in soft launch mode for the last week or so.

The brewery's opening line-up includes Balzac's Best Bitter (4.1% abv, 35 IBU), The Backyard Harvest British Golden Ale (3.8% abv, 35 IBU), The Combine Wheat Ale (4.8% abv, 23 IBU), The Spotty Appy Amber Ale (5% abv, 40 IBU), Sea Buckthorn IPA (6.5% abv, 70 IBU), Square Bale English IPA (5.5% abv, 45 IBU), and The Corner Store Kolsch (4.8% abv, 22 IBU).

Balzac Craft Brewing is located at #306-401 Coopers Blvd. in Airdrie.
---

USA, TX:
Nueces Brewery opens its doors in Corpus Christi
A new brewery has opened its doors in downtown Corpus Christi. Located at 401 S. Water St., the new arrival is called Nueces Brewery, the Hoodline reported on July 12.

Nueces Brewery specializes in brewing craft beer, and the large, casual space (an old car dealership building) makes for a watering hole for adults of drinking age. On tap, expect to see beers like the Lager Mexicano, the Session IPA, the Gose Play Outside and That Dark Beer.

With a five-star rating out of four reviews on Yelp so far, the fresh arrival has been warmly received by patrons.

Interested? Stop by to welcome the new business to the neighborhood. Nueces Brewery is open from 4–10 p.m. on Thursday, 4 p.m.–midnight on Friday, noon–midnight on Saturday and noon–6 p.m. on Sunday. (It's closed on Monday-Wednesday.)
---

USA, CT:
Berlinetta Brewing Company hoping to launch in Bridgeport later this year
A new brewery is slated for Bridgeport, as developers say they want to bring a watering hole to the Downtown North area, the CT Post reported on July 16.

"It's a way of giving the community a place to hang out and also getting some outside people and outside dollars into the area," said Richard Ruggiero, who is preparing to open Berlinetta Brewing Company with his brother Chris at 1184-1188 Main Street later this year.

The duo got the green light from Bridgeport's Planning and Zoning Commission in June and are looking to open a 2,100-square-foot brewery as developers finish construction of the Jayson-Newfield buildings.

"It's a wonderful building, we are so excited to be opening in that spot," Richard Ruggiero said. "There is going to be a lot of people living there and everything else happening downtown … it's got a lot of really positive attributes."

The microbrewery will feature a five-barrel brewhouse with a nearby bar area that will offer a view of Middle Street for customers. Berlinetta will also house a retail component offering merchandise including vinyl records.

In a craft beer scene filled with an array of New England IPA selections, Ruggiero said he and his brother want to do things ...More info on site
---

Canada, BC:
Stanley Park Brewing Restaurant & Brewpub to open to public in Vancouver on July 29
It's been a long time coming for the latest endeavour in a legendary space in Vancouver's iconic Stanley Park, but local residents finally have an opening date set for the new brewpub in the old Fish House location, the Vancouver Courier reported on July 14.

Stanley Park Brewing Restaurant & Brewpub recently announced they will be open to the public on July 29.

This brewpub has been three years in the works – though the storied Fish House had closed up a year prior. In 2016 the board accepted a proposal from Stanley Park Brewing to put a brewpub-style restaurant on the site. And then the wait began.

However there have been numerous complications and concerns raised from various contingencies.

One objection had been focused on the notion of glorifying drinking in a family-friendly park space – though the Vancouver Park Board pointed out that there's been a restaurant in that space since 1949, and they served alcohol, too.

Then there are those who dislike the company making the beer. This is an objection to Stanley Park the place linking arms with Stanley Park the brewer, the latter of which is actually one smaller cog in the larger machinery of Labatt, which is owned by ...More info on site
---

USA, TN:
Yazoo Brewing Company opens new location in Madison
Yazoo Brewing Company opened their new location in Madison on Friday, July 12 after spending nine years in The Gulch, NewsChannel5.com reported.

"We loved being downtown in the Gulch, but that area had gotten so built up that we kind of saw the writing on the wall," Linus Hall, founder and owner of Yazoo Brewing Company said. "Trying to back 18-wheelers in off of Division Street without running over a pedal tavern and a few other things is getting to be pretty hard."

Yazoo's new location in Madison is about twice the size of their location in The Gulch, and it's the first time that Yazoo has been produced in a facility that was actually made for beer production, as their first location before The Gulch was in the Marathon Motor Works building.

"It's nice to not be trying to convert an old warehouse or even an old car factory into a brewery," Hall explained. "You turn off of Myatt Drive and you've got this beautiful 6-acre property that overlooks the Cumberland River, but still has easy access for trucks to get in and out to get to our distributors."

Yazoo Brewing Company was originally founded as Nashville's first production brewery since prohibition, and ...More info on site
---

USA, NJ:
Alternate Ending brewery planning spring 2020 opening
New Jersey's craft brewery movement has come to Aberdeen: A Colts Neck man who grew up going to the movies at the Bow Tie Strathmore Cinemas now plans to take over the space and convert the Bow Tie into a craft brew pub and restaurant, Patch.com reported on July 12.

But for those who love the longtime local movie theater, don't completely despair: They will still be showing free movies at the new brewery, once it opens.

The brewery will be called Alternate Ending and they plan to open in the spring of 2020, said business owner Scott Novick, who grew up in Morganville.

Like many area residents, he remembers going to "the Bow Tie" as a kid. Currently, Novick lives in Colts Neck, where he's been brewing beer in his backyard for the past six years.

"I never thought I would be doing this, but this is just a dream come true. The space at the Bow Tie just fell into my lap," said Novick, 38. "I always had dreams of opening up my own brewery, so when I heard through friends there was possibly an opening at Bow Tie, I knew I had to do it. I always thought that would be ...More info on site
---

Hong Kong:
AB InBev scraps planned Asian IPO on weak investor appetite
The world's largest brewer, Anheuser-Busch InBev, has scrapped the planned float of its Asian business after encountering weak investor appetite for what would have ...More info on site
---

World:
AB InBev looking into plan B to reduce its $100 bln-plus debt pile
Anheuser-Busch InBev NV shares fell after the demise of a blockbuster initial public offering of the brewer's Asian business, leaving the company in a ...More info on site
---

World:
2019/20 barley trade forecast increased to 28.115 mln tonnes
The world barley trade forecast for 2019/20 is increased to 28.115 mln tonnes this month from 27.96 mln in June, USDA said in its ...More info on site
---

EU:
First barley reports from France and Germany are very positive
First barley crop reports from France and South Germany are very positive, but still without details, H. M. Gauger GmbH said earlier this month. ...More info on site
---

World:
Harvest news are good from Mercosur, the EU, Russia, Ukraine this year
Harvest news are good from the Mercosur, the EU, Russia and Ukraine with minor heat damage. New crop conditions are fine in Argentina, but ...More info on site
---

UK:
Molson Coors acquires London brewery Hop Stuff
Carling owner Molson Coors has expanded its craft beer offering by snapping up London brewery Hop Stuff from administration, Yahoo! Finance reported on July 12.

The brewery, which was founded by James Yeomans in 2013, hired administrators KPMG after it struggled to stay afloat amid "tough financial headwinds".

The deal will see Molson Coors acquire the brewery – which makes a range of IPAs, pilsners, porters and stouts – as well as its brands and taprooms.

Molson Coors said the brewery was "too good not to exist" so made a move to buy Hop Stuff after discovering its future was under threat.

The acquisition is part of Molson Coors' strategy to make its portfolio more premium, which also saw it snap up UK cider brand Aspall in 2018.

Hop Stuff's administration comes more than two years after it raised £744,000 from crowdfunding investors, who will not receive a penny back from their investment as a result of the rescue deal.

Mr Yeomans wrote a letter to investors apologising that they will be left empty handed, explaining that a full sale of the shareholding was "commercially unviable".

In the letter, he said: "I am so sorry. I wanted so much to turn the passion you have for Hop ...More info on site
---

Germany:
Wheat, winter barley crop set to rise despite recent heatwave
Germany's wheat harvest is set to rise sharply from the drought-damaged crop in 2018 but a heatwave in recent weeks means crop forecasts have ...More info on site
---

Australia:
Barley exports down 2% in May
Australia exported 302,334 tonnes of barley in May, down 2 per cent from 309,408 tonnes in April, with bulk shipments to Japan, Kuwait and Thailand bolstering demand in the face of reduced buying from China, according to the latest export data from the Australian Bureau of Statistics.

Australian barley exports for May came in at 390 thousand tonnes, which is marginally higher than April figures.

"Our barley exports are winding down as procurement of volume in Western Australia and South Australia becomes harder and harder as stocks become tight in the back end of the season," Market Check head of strategy Nick Crundall said.

"We also naturally see a diminishing export program as we progress through the season."

Japan took the greatest tonnage of any barley export destination in May.

"This volume pales in comparison with China, as it is still four times bigger than the next destination."
---

Rwanda:
Leading brewer Bralirwa plans to cut imports of raw materials
More than 100km from Kigali, near Akagera National Park fence and on the shores of Lake Ihema in Kayonza District, is a green farm jointly owned by local brewer Bralirwa, and Minimex, a maize processing plant in a joint initiative known as Bramin Ltd, The New Times reported on July 14.

With maize being the main ingredient in most of Bralirwa's beer products, the maize grits are produced by Minimex. It used to import most of the raw materials which made the brewer engage in various projects to bridge the gap.

According to Stanislas Nsabimana, the Deputy Farm Manager, maize has been the priority for the farm standing on 165 hectares this season with other crops.

Beans were planted on 23 hectares, potatoes on 26 hectares, sorghum on 13 hectares, while 37 hectares were used to grow different types of vegetables; including pepper, onions, aubergines and tomatoes, among others.

The project's total land mass is 650 hectares, but this season they have grown various crops on 337 hectares, using irrigation.

The preparation of the land and full installation of the irrigation schemes between 2010 and 2014 cost Rwf3.2 billion.

A pumping station was installed at the lake, with a machine that has capacity of pumping 580 ...More info on site
---