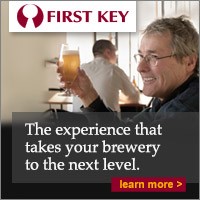 Note: All graphs issued with e-malt.com newsletters are published in "Graph" section of e-malt.com site.
All e-malt.com tables are published in e-malt.com Statistics section. The Statistics section includes Barley statistics, Malt statistics and Beer statistics. The tables related to barley are published in Barley Statistics section, the tables related to malt in Malt Statistics section and the tables related to beer in Beer Statistics section.
---
Last five prices evolutions
---
---
---
---
Do you know
E-malt.com?
---
Dear E-malt Reader!

E-malt.com Newsletters Archive could be found directly on e-malt.com site. Browsing through our Newsletters Archive you may see all the issues you have missed. To this purpose you just have to login e-malt.com and click on Newsletters link in the menu. Reading our Newsletters you will be kept informed with the latest news and events regarding malting and beer world. You may also submit your own news, events or other information to the address info@e-malt.com!

You may find updated malt, barley and beer statistics on e-malt.com Statistics section. Just enter e-malt.com! Here you will find all tables issued with e-malt.com newsletters.

E-malt.com Agenda gives the possibility to keep you informed about the Events planned to be held in the whole world related to the brewing and malting industries. To this purpose you just have to login e-malt.com and click on Agenda link in the menu. Reading our Event Agenda you will find out about the future symposia, conferences and festivals related to malting and beer world. You may also submit your own events to the address info@e-malt.com

E-malt.com has Trading Online system. The system is to be used for malt/barley trading. One can register a malt/barley offer or a malt/barley request. The registering person could be as a seller/buyer or as an agent for seller/buyer. The User can see information about all active malt/barley offers & requests. If needed the system allows user to buy/sell malt/barley due to reasonable offers/requests. The way to do this is to confirm reasonable transaction. Trading Online rules are available through the Internet in the Trading Online as well as Tutorial (useful for persons who starts the system usage). To visit the E-malt Trading Online first go to the E-malt.com site, then click Trading Online link in the left menu of the e-malt.com home page. For more details please contact info@e-malt.com

Thank You!


Industry news

Market prices

EU Regulations

NAFTA

Specifications

Special malts

Professional Help

Trading online

Costing online

Statistics

Graphs

NewsLetters

Agenda

Accounts

Log In

Contact us
Quote of the Week
You are one of the 54,000 professionals of the brewing and malting industries from 195 countries receiving our free bi-weekly E-malt Newsletters published since 2001. You seem to be pleased by getting them as we have registered something like 3 mln readings.
To keep the high level of this informative reservoir in both brewing and malting industries and in order to continue to improve it we have to request a small contribution for full access to E-malt.com information.
The majority of our readers have responded positively thus giving us the possibility to keep developing this global informative reference.
A one-year membership costs only 181,- Euros and gives you full access to both our Full Bi-weekly Newsletter and website www.e-malt.com.
You can pay by credit/debit card or bank transfer (against invoice). Ordering is simple, use our online secure ordering system: click hereunder to begin - you can have access in just 5 minutes!
CLICK HEREUNDER TO SUBSCRIBE
One-year individual subscription: 181, - Euros
Two-year individual subscription: 320, - Euros
Save money when your colleagues join:

One-year group subscription for 2-5 members: 373, - Euros
One-year group subscription for 6-10 members: 555, - Euros
One-year group subscription for 11-20 members: 737, - Euros
One-year group subscription for 21-50 members: 983, - Euros
One-year group subscription for 51-100 members: 1229, - Euros

For a personal service contact our Membership staff :
Email : info@e-malt.com
Direct line : +32 (0)87 681381; Fax : +32 (0)87 352234
If calling, please note our office hours are 9am - 5pm (Belgium time)


Canada:

Alberta malting barley quality looking fairly good this year ...Click here

USA, TX:

San Antonio to welcome Künstler Brewing on October 27 ...Click here

USA, GA:

Variant Brewing to open its doors to the public on November 3 ...Click here

USA, KS:

Wichita's Augustino Brewing Company to fully open by November 15 ...Click here

USA, VA:

Farmhouse Brewing Co. delays opening till March 2018 ...Click here

USA, MI:

Brewery Faisan aiming to open in Detroit within the next several years ...Click here

USA, OH:

The Brew Kettle's second location in Hudson already operational ...Click here

USA, MI:

Yet unnamed brewery to become part of new development in Pleasant Ridge and Ferndale ...Click here

World:

AB InBev sees profits, beer sales slip in Q3 2017 ...Click here

Brazil:

Ambev's Q3 net income up 1.2% from last year ...Click here

Australia:

Barley harvest underway, quality 'too early to tell' ...Click here

Nigeria:

Nigerian Breweries' Q3 results come as 'negative surprise' ...Click here

EU:

Spring malting barley prices slightly down this week ...Click here

Nigeria:

Guinness Nigeria posts 30% increase in first-quarter revenue ...Click here

India:

United Spirits reports 86% increase in standalone net profit in the quarter to September 30 ...Click here

UK:

Local brewer benefits from decision to grow its own hops ...Click here
Graph of the Week
Table of the Week
Prices Evolution
Barley Prices
Theoretical Malt Prices
HOPS MAKE YEAST HAPPY!
ABSTRACT
In 1893 Morris and Brown reported, "We are now to ascertain how far the sugars of the hop are accountable for the after-fermentation induced of dry-hopping." This phenomenon is familiar to craft brewers and in 1941 Walker proposed that a maltase enzyme in hops is responsible for this. This U.S. research team was able to confirm with dry-hopping an increase in VDK production and a decrease in gravity. Testing at different temperatures, they were able to show that the secondary fermentation that takes place at 70 degrees F is reduced when the temperature is lowered to 60 degrees F before dry-hopping.

REFERENCES:

Baillo, A.: Dry Hopping and Stirring Pellets Increases Vicinal Diketones and Lowers Apparent Extract, oral presentation

Source: Barth Innovations



These Days in Business History
Agenda
News Articles

USA:
AB InBev's sales in the US down 5.6% in Q3
Anheuser-Busch InBev, the owner of Budweiser, Bud Light and Stella Artois, said that beer sales in the U.S. fell 5.6% in the third quarter, KITV Honolulu reported on October 26.

Those are shockingly bad numbers when you consider that they came during the start of the football season and as the baseball pennant races were heating up with teams getting ready for the playoffs. Shares of BUD fell 2% on the news.

It's also a sign that AB InBev's push to brand Budweiser beer as "America" on bottles and cans during what the company called its "American Summer" may have failed to catch on with suds-loving consumers.

AB InBev said that market share for Budweiser and the lower calorie Bud Light fell in the U.S. during the quarter.

Beer snobs in the U.S. are increasingly choosing fancier and pricier craft brews over established brands like Bud.

AB InBev has recognized this and has been on a microbrew shopping spree over the past few years, scooping up popular brands like Goose Island, 10 Barrel Brewing and Blue Point.

The company also has a significant minority stake in Craft Brew Alliance, the publicly traded firm that owns the Kona, Redhook and Widmer Brothers brands of beer.

But AB InBev's ...More info on site
---

Canada:
Alberta malting barley quality looking fairly good this year
Despite a wet spring and problems with dryness in the summer, barley in central Alberta is looking fairly good, according to a grower in the Red Deer area, the Alberta Express reported on October 25.

"We had a really good malt crop this year, the quality is excellent," said Matt Hamill of Red Shed Malting at Red Deer. "It is high-yield, high-weight, looks really good for malting."

That's in stark contrast to some areas in the southern Prairies where questions remain about the quality of the harvest.

The wet spring also eliminated some intended acres, leaving this year's crop roughly 10 per cent smaller than last year.

According to Statistics Canada, 5.77 million acres of barley were seeded in Canada in 2017. Of that total, Alberta accounted for 2.85 million.

There are ideas that U.S. buyers are looking for Canadian malt due to the drought problems plaguing barley in the northern U.S.

However, prices seem to be a touch on the softer side right now, likely due to the recent harvest.

"Malt is a little higher than C$4 (per bushel); it's more in the C$4.75 range right now," said Hamill. "I think most farmers will probably want $5 before they let it go, though."

Unlike other seasons, fusarium ...More info on site
---

USA, NY:
Beer Tree Brew Co. launched in Port Crane
One of Upstate New York's newest craft breweries plans to make "hop forward" beers, using local ingredients sourced from an Upstate farm, NewYorkUpstate.com reported on October 23.

It's all in the family at Beer Tree Brew Co. in Port Crane, off Interstate 88 northeast of Binghamton, near the Chenango River. Head brewer and partner Brendan Harder will get his ingredients from the Willet Hop & Grain Farm in Cortland County, operated by his father-in-law, Chuck Rhoades.

"The main focus of Beer Tree Brew Co.'s beer menu will be to highlight local ingredients, specifically hop forward beers that showcase hops sourced from Willet Hop & Grain," the brewery says on its web site. "... At Beer Tree Brew Co. you will find a light and fun atmosphere with plenty of opportunity to enjoy some of NYS's finest farm products."

Beer Tree held its grand opening Saturday, October 20. It's open Wednesday to Sunday at 197 Route 363 in Port Crane. The brewery "includes an 1,800 square foot tap room along with two outdoor patios and 15 acres of land to roam around," according to a report at binghamtonhomnepage.com.

The menu currently has four beers listed: Mad Burner (Learning Curve) IPA, 6.3 ...More info on site
---

USA, TX:
San Antonio to welcome Künstler Brewing on October 27
San Antonio will welcome its newest brewery this weekend, as Künstler Brewing will open its doors on Friday, October 27 for a soft-opening of service, mySanAntonio.com reported.

The spacious brewery, located at 302 E. Lachapelle in the Lone Star Brewery District, is the creation of owners Vera and Brent Deckard, who have been renovating the former warehouse space for more than a year.

"The thought was that we needed a brewery in this part of town," Vera Deckard, who is also the head brewer, said. "A lot of work went into where we are today."

Künstler was born out of Deckard's home in 2013, when her love for making beer turned every nook and cranny of the 1,600-square-foot house into a brewing space. There was even a keg-o-rator in the laundry room.

"My husband said that I either had to go pro with it or tone it down," Deckard, a German native, said. "There was no way I was going to stop making beer."

The plan is to offer 10 varieties of beer on tap in a constantly rotating cycle, all priced at $5.50 for a pour. The debut beers include a classic German pilsner called Verklemmt, Sobre Mesa (golden ale), Donkey Lady (brown ale), ...More info on site
---

USA, GA:
Variant Brewing to open its doors to the public on November 3
In the beginning days of Variant Brewing, Founder and Owner Matthew Curling stated he is aiming to "push the limits of craft beer", MDJOnline reported on October 24.

Roswell will have the opportunity to test that theory when the city's newest brewery opens for business on Nov.3.

"It is truly heartwarming that I have the opportunity to do this here in my hometown," said Curling, who was born and raised in Roswell.

"I've always thought about the possibility of opening a brewery since home brewing really started to become more than just a hobby to me," said Curling, who recalled spending much of his free reading books and articles about brewing, fermentation and beer styles.

He credits "a great group of talented brewers" and his brief period of working at Cherry Street Brewing Co-op in Cumming for solidifying his decision to open his own brewery.

"Variant Brewing Company comes from the idea of taking a single brew and making two or more different beers," said Curling.

"If we take a full batch of our 'Oatmeal Stout' and split it after fermentation, one goes straight into kegs and the other half is put into another vessel where it's treated with coffee, that Coffee Oatmeal Stout would be ...More info on site
---

USA, NY:
Liquid State Brewing now open in Ithaca
It's billed as "Ithaca's New West End Brewery." It's also the only craft production brewery within the Ithaca city limits, the Detroit Metro Times reported on October 26.

Liquid State Brewing opened at 620 West Green St. on Wednesday (Oct. 25), with a grand opening party set for Nov. 4.

While the Ithaca area and the Finger Lakes in general are home to many craft breweries, Liquid State will be alone as a primary beer manufacturer in the city itself. The Bandwagon Brewpub is at 114 N. Cayuga St. downtown, but its main beer production has moved to its larger brewery in Interlaken. Two others - Ithaca Beer Co. and Scale House Pub & Brewery - are just outside the city.

Liquid State Brewing is co-owned by Ben Brotman, a former brewer with Empire Farm Brewery, and Jamey Tielens, who works at the Cornell Lab of Orinthology. James Dean is the general manager.

It will operate a tasting room for its own beers, plus beer, wine and spirits from around the region. It will also serve local food -- mostly German-inspired small plates -- and host local food trucks.

The brewery tasting room is 2,800 square feet, set up in an open ...More info on site
---

USA, KS:
Wichita's Augustino Brewing Company to fully open by November 15
If the American Dream is dead, don't tell Augustine Iacopelli.

Iacopelli, director of the WSU West campus, is an old hat when it comes to beer.

Now he's in the process of opening his own brewery, the Wichita State Sunflower reported on October 22.

"Brewing has been a hobby of mine for nearly 20 years now and I've provided assistance to other local craft breweries and the home brewing community over the past two decades in the Wichita area," Iacopelli said.

Between his administrative position at Wichita State, the online course he teaches, and opening a small business, Iacopelli sounds like he should have his hands full.

But the sign outside of Augustino Brewing Company keeps a fresh stream of light-hearted banter. The Twitter and Facebook accounts of his business are riddled with pictures of dining room pieces being installed and kitchen equipment beginning to fill up the space of the brewery.

Iacopelli says his time at WSU has been invaluable.

"The lessons and skills I learned while earning my Master of Business degree at Wichita State have been critical to my success and have also allowed me to build a team at Augustino Brewing Company who can keep the coffee hot and the beer cold," Iacopelli ...More info on site
---

USA, VA:
Farmhouse Brewing Co. delays opening till March 2018
Creating an oasis in the middle of suburbia is not easy.

That's what Eddie Hewitt and his partners are learning more than a year into turning an old farmhouse in Kempsville – and the land surrounding it – into a destination for craft beer lovers, the Virginian-Pilot reported on October 25.

The new timeline will open Farmhouse Brewing Co. in March, Hewitt said. The original plan was to have it finished by January 2017, but more work had to be done.

The house itself, built in 1912, didn't need a lot of work – just some structural changes and updates to bring it up to modern-day commercial-use standards. But the rest of the 8.6-acre property is virtually unrecognizable at the moment. The site is scattered with backhoes and other construction equipment; dirt and rocks instead of plush green grass.

Hewitt is confident that soon it will again look like a pocket of rural nostalgia.

"A farmhouse is simple, so we're keeping it simple," he said.

But keeping it simple is more work than he imagined.

The remaining portion of undeveloped land is the last piece of what was once a 500-acre farm that belonged to the Wood family – Hewitt's wife's family.

Some of it will take ...More info on site
---

USA, MI:
Brewery Faisan aiming to open in Detroit within the next several years
There's a new Belgian-influenced brewery and taproom in the works in Detroit's Islandview. Founders Rachel and Paul Szlaga are aiming to open Brewery Faisan within the next several years at a warehouse property they own at 1087 Beaufait St., Eater Detroit reported on October 24.

The couple are avid homebrewers who became hooked on making their own beer seven years ago while attending a chili cook-off event at Kuhnhenn Brewing Co. "We kind of fell in love with it," Rachel says. Since then, the pair have been dreaming up a brewery of their own and slowly moving through the process of launching a small business.

Several years ago, the Szlagas began looking for a formal space for their venture, exploring spaces throughout the city. Their realtor eventually put them in touch with the owner of several Beaufait Street buildings including the one they eventually purchased.

"We love the neighborhood and it kind of was awesome because we didn't know a lot about it, but it's historically where a lot of other old breweries were," Rachel says, noting that the former Pfieffer Brewing Company building is just a few blocks from their address.

At 9,000-square-feet the Szlaga's property will leave plenty of room for Brewery ...More info on site
---

USA, OH:
The Brew Kettle's second location in Hudson already operational
The Brew Kettle has opened its new location in Hudson, the Akron Beacon Journal reported on October 24.

"It's a great community," Brew Kettle Vice President Mark Bivenour said. "The community is very accepting of craft beer and there are some other good neighbors that are craft beer centric. It just made sense to go there."

The new site, located on Atterbury Boulevard, will be more restaurant than brewery, although The Brew Kettle has applied for a state brewing permit for the location. Head brewer Jack Kephart said there will be limited brewing done there.

The Strongsville-based Brew Kettle is known for its award-winning White Rajah IPA, along with producing special beers in collaboration with the Cleveland Cavaliers and Cedar Point. It picked up some nice national publicity in 2015 when White Rajah was named the top IPA out of 116 in a blind taste test by Paste Magazine.

The Hudson site may not be the last Brew Kettle to open. The company is continuing to talk about possible locations elsewhere in the state, Bivenour said. The brewery also operates a separate production brewery in Strongsville.

The Brew Kettle announced major plans for a new production brewery and restaurant in Strongsville near its current site ...More info on site
---

USA, MI:
Yet unnamed brewery to become part of new development in Pleasant Ridge and Ferndale
A new brewery will be a part of a $32 million development planned for a 13.2-acre industrial site in Pleasant Ridge and Ferndale, the Detroit Metro News reported on October 25.

Crain's reports that the project will include 225,000 square feet of space in new and renovated buildings at 10 Mile and Bermuda roads. Plans call for a market space; a biergarten; a brewery; office, retail and fitness space; a fire suppression company; and 75 residential units.

The brewery hasn't been named yet, and the project is expected to take two years to complete.

Several other breweries have come online this year in Ferndale, including Urbanrest, which is on Woodward Heights just down the street from the new project. On Livernois, Axle Brewing opened the Livernois Tap earlier this year.


---

World:
AB InBev sees profits, beer sales slip in Q3 2017
Anheuser-Busch InBev, the world's largest brewer, sold less beer than expected in the third quarter, hit particularly by hurricanes and market share losses in ...More info on site
---

Brazil:
Ambev's Q3 net income up 1.2% from last year
Ambev SA, the Latin American unit of Anheuser Busch InBev NV, on October 26 reported a third-quarter adjusted net income of 3.24 billion reais ...More info on site
---

Australia:
Barley harvest underway, quality 'too early to tell'
Australia's barley harvest began this month with typical early-season worries about quality. Grades will only become clear once headers reach the peak of ...More info on site
---

Nigeria:
Nigerian Breweries' Q3 results come as 'negative surprise'
Nigerian Breweries (NB) published its Q3 2017 results which surprised negatively. Sales of N73.7 bln grew by 13% y/y while profit before tax (PBT) ...More info on site
---

EU:
Spring malting barley prices slightly down this week
Spring malting barley prices came slightly down on the European market this week. On the current levels there is a bit more buying interest ...More info on site
---

Nigeria:
Guinness Nigeria posts 30% increase in first-quarter revenue
Guinness Nigeria Plc has posted 30 per cent growth in revenue for the first quarter ended September 30, the News Agency of Nigeria reports.

The ...More info on site
---

India:
United Spirits reports 86% increase in standalone net profit in the quarter to September 30
United Spirits Ltd (USL), India's largest liquor maker, on October 26 said standalone net profit rose 86% in the quarter ended September, helped by a strong performance by its premium brands, Livemint reported.

Profit rose to Rs153.1 crore in the three months from Rs82.5 crore a year ago. Revenue rose to Rs6,245.1 crore from Rs6,051.2 crore, the company owned by Diageo Plc. said in a filing with the BSE.

The apex court's decision to prohibit all liquor sales within 500 metres of state and national highways last year has hurt sales volumes across the alcoholic beverage industry. In July, USL said the impact of the ban will spill over into the next two quarters, i.e. until December, albeit to a lesser extent. On October 26, USL reiterated that the impact of the ban will continue to ease and business will return to normal by the end of the December quarter.

"In the second quarter, we have delivered strong underlying net sales growth of 4% driven by 12% growth in the prestige and above segment, despite the impact of the highway ban," chief executive officer Anand Kripalu said in a statement.

USL's biggest competitor in India, French liquor firm Pernod Ricard SA, also said that ...More info on site
---

UK:
Local brewer benefits from decision to grow its own hops
With some imported hops costing 60% more than a year ago, Surrey-based Hogs Back Brewery says it is benefiting from its decision to grow its own varieties on a 3.5-acre plot adjacent to its brewery near Farnham, the Morning Advertiser reported on October 26. It has just harvested its third hop crop, accounting for approximately 15% of its annual requirement.

It hopes to eventually grow a quarter of the hops it uses and to source 70% within walking distance of the brewery.

This year saw hops dried in a new oast house, built just three miles from the brewery and the first in Surrey for more than 50 years.

Managing director Rupert Thompson said the initiative is part of its commitment to local sourcing, reducing food miles, sustainable brewing and taking greater control of the ingredients in its beers.

"The hike in hop prices, firstly because of a shortage of US varieties and then the post-Brexit referendum fall in sterling has subsequently delivered another benefit, as growing our own hops gives a level of control over one of our key ingredients," he said.

British hops have aroma notes said to include tangerine, citrus, grass, grapefruit, chocolate, blackcurrant, ...More info on site
---