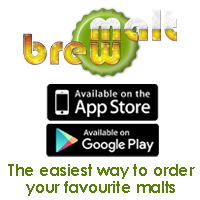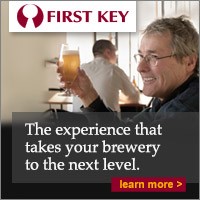 Note: All graphs issued with e-malt.com newsletters are published in "Graph" section of e-malt.com site.
All e-malt.com tables are published in e-malt.com Statistics section. The Statistics section includes Barley statistics, Malt statistics and Beer statistics. The tables related to barley are published in Barley Statistics section, the tables related to malt in Malt Statistics section and the tables related to beer in Beer Statistics section.
---
Last five prices evolutions
---
---
---
---
Do you know
E-malt.com?
---
Dear E-malt Reader!

E-malt.com Newsletters Archive could be found directly on e-malt.com site. Browsing through our Newsletters Archive you may see all the issues you have missed. To this purpose you just have to login e-malt.com and click on Newsletters link in the menu. Reading our Newsletters you will be kept informed with the latest news and events regarding malting and beer world. You may also submit your own news, events or other information to the address info@e-malt.com!

You may find updated malt, barley and beer statistics on e-malt.com Statistics section. Just enter e-malt.com! Here you will find all tables issued with e-malt.com newsletters.

E-malt.com Agenda gives the possibility to keep you informed about the Events planned to be held in the whole world related to the brewing and malting industries. To this purpose you just have to login e-malt.com and click on Agenda link in the menu. Reading our Event Agenda you will find out about the future symposia, conferences and festivals related to malting and beer world. You may also submit your own events to the address info@e-malt.com

E-malt.com has Trading Online system. The system is to be used for malt/barley trading. One can register a malt/barley offer or a malt/barley request. The registering person could be as a seller/buyer or as an agent for seller/buyer. The User can see information about all active malt/barley offers & requests. If needed the system allows user to buy/sell malt/barley due to reasonable offers/requests. The way to do this is to confirm reasonable transaction. Trading Online rules are available through the Internet in the Trading Online as well as Tutorial (useful for persons who starts the system usage). To visit the E-malt Trading Online first go to the E-malt.com site, then click Trading Online link in the left menu of the e-malt.com home page. For more details please contact info@e-malt.com

Thank You!


Industry news

Market prices

EU Regulations

NAFTA

Specifications

Special malts

Professional Help

Trading online

Costing online

Statistics

Graphs

NewsLetters

Agenda

Accounts

Log In

Contact us
Quote of the Week
You are one of the 54,000 professionals of the brewing and malting industries from 197 countries receiving our free bi-weekly E-malt Newsletters published since 2001. You seem to be pleased by getting them as we have registered something like 3 mln readings.
To keep the high level of this informative reservoir in both brewing and malting industries and in order to continue to improve it we have to request a small contribution for full access to E-malt.com information.
The majority of our readers have responded positively thus giving us the possibility to keep developing this global informative reference.
A one-year membership costs only 169,- Euros and gives you full access to both our Full Bi-weekly Newsletter and website www.e-malt.com.
You can pay by credit/debit card or bank transfer (against invoice). Ordering is simple, use our online secure ordering system: click hereunder to begin - you can have access in just 5 minutes!
CLICK HEREUNDER TO SUBSCRIBE
One-year individual subscription: 169, - Euros
Two-year individual subscription: 299, - Euros
Save money when your colleagues join:

One-year group subscription for 2-5 members: 349, - Euros
One-year group subscription for 6-10 members: 519, - Euros
One-year group subscription for 11-20 members: 689, - Euros
One-year group subscription for 21-50 members: 919, - Euros
One-year group subscription for 51-100 members: 1149, - Euros

For a personal service contact our Membership staff :
Email : info@e-malt.com
Direct line : +32 (0)87 681381; Fax : +32 (0)87 352234
If calling, please note our office hours are 9am - 5pm (Belgium time)


USA:

Constellation Brands Q1 results beat expectations ...Click here

USA, MI:

Craft brewery in Jackson to reopen under new name on July 9 ...Click here

Canada, ON:

Boshkung Brewing operational in Carnarvon since July 1 ...Click here

USA, MI:

Millgrove Brewing Company opening in Allegan on the Fourth of July ...Click here

USA, VA:

Blue Mountain Brewery acquiring South Street Brewery ...Click here

USA, MN:

Sisyphus Brewing to be launched in Minneapolis on July 11 ...Click here

Canada, SK:

New locally-focused brewery to open soon in Regina ...Click here

World:

AB InBev-SABMiller possible merger regarded as net negative for Heineken and Carlsberg ...Click here

South America:

Ambev may look for acquisitions in other Latin American markets as home market growth slows down ...Click here

Japan:

Beer-like beverages and cocktails expected to continue enjoying stable growth in demand ...Click here

Belgium & the Czech Republic:

AB InBev buys brewery in home town of Budejovicky Budvar ...Click here
UK:

Barley usage for brewing, malting and distilling up 4% in July – May 2013/14 ...Click here

China:

Molson Coors Brewing adapting its cold activated bottles and cans to local beer drinkers taste ...Click here

India:

Diageo raises stake in United Spirits to nearly 55% ...Click here

Ghana:

Accra Brewery Limited believes its market share could grow above 50% thanks to ongoing capacity expansion ...Click here

South America:

Ambev pitting its top Brazil and Argentine bestselling beers against each other in World Cup commercials ...Click here

India:

Maharashtra beer industry affected by water shortage ...Click here
Graph of the Week
Table of the Week
Prices Evolution
Barley Prices
Theoretical Malt Prices
New treasures in hop bracts
ABSTRACT
If you think that every compound in hops is known and characterised, we have to disillusion you. Though we know most of what can be found in the lupulin glands, we are pretty clueless about the rest of the hop - but perhaps not any longer! Japanese researchers have identified 20 compounds which so far were not reported. Most of the compounds were hydrophilic glycosylated and/or esterified analogues of abscisic acids, hydroxycinnamic acids, flavonols, lignans, hydroxybenzoic acids, or carotenoids. In addition, large amounts of highly oligomeric proanthocyanidins were found. Who knows what the potential of these compounds in a health context is!
Read more

Source: Barth Innovations



These Days in Business History
Agenda
News Articles

USA:
Constellation Brands Q1 results beat expectations
Constellation Brands first quarter results for fiscal year 2015 beat expectations, primarily due to its Crown Import beer distribution acquisitions last year and based ...More info on site
---

USA, MI:
Craft brewery in Jackson to reopen under new name on July 9
Changing the name of their six-month-old brewing company wasn't something Blong Thao and Jeff Tolonen were necessarily happy about, but things seem to be working out fine, Mlive.com reported on July 3.

Tolonen's and Thao's brewpub at 3090 Shirley Dr. in Blackman Township in Jackson, MI, which opened as Sheds Brewing in January, is now known as 127 Brewing.

The two brewers were surprised when they received a letter from a Washington, D.C.-based attorney notifying them their business name was in violation of a federal trademark.

"We were aware there had been a place called The Shed Brewing, but when we looked it up, it was closed," Tolonen said. "So, we didn't think there would be any problem."

What they didn't know was The Shed Brewing, a Vermont brewery, had been purchased by Otter Creek Brewing, also in Vermont. The latter still holds the right to and distributes product under the name The Shed.

"It wasn't a cease-and-desist or anything like that, but they did let us know if we didn't change our name, there would be legal action," Tolonen said.

Not wanting to put the time or money into a court battle, Tolonen and Thao decided a name change would be in their best interest.

"Really, ...More info on site
---

Canada, ON:
Boshkung Brewing operational in Carnarvon since July 1
The small village of Carnarvon in Ontario's picturesque Haliburton County is home to the province's newest craft brewery with the opening on July 1 of Boshkung Brewing, Canadian Beer News reported.

Named after nearby Boshkung Lake, the brewery has been founded by veteran homebrewer Blake Paton, with day-to-day brewing operations being handled by head brewer Johnny Briggs. The brewery and retail store is located in the lower level of Rhubarb, a restaurant owned by Paton's friends and business partners Terri Mathews and Christoph Carl.

The first beer on offer from Boshkung is 35 & 118 Cream Ale, named after the brewery's location at the corner of Highways 35 & 118, and described by Briggs as "a refreshing smooth bodied ale to quench summer thirsts out by the lake." Four more core brands – North County Kellerbier, Whitecap American Wheat Ale, Kungaroo IPA and Black Rock Dark Ale – will be launched on Fridays throughout the month of July, and additional seasonals and one-offs will follow.

All Boshkung beers will be available in 1.89 L growlers – and soon, 500 ml bottles – in the brewery retail store, and on tap in Rhubarb, where they intend to have up to six taps dedicated to ...More info on site
---

USA, MI:
Millgrove Brewing Company opening in Allegan on the Fourth of July
The city of Allegan will have its first microbrewery when the Millgrove Brewing Company officially opens on the Fourth of July, Mlive.com reported.

The grand opening for the Millgrove Brewing Co., 633 114th Ave., Allegan, will start at 2 p.m. Ales on tap for the opening will include the company's Wayfarer Cream Ale and Imposter IPA, as well as two trial ales: an oatmeal stout and a wheat beer.

"Wayfarer Cream Ale is kind of our flagship beer," said brewer Chris La Ponsie, who co-founded Millgrove with his father, Duane. "It's low in alcohol by volume, but has enough complexity in the malt bill to make it an interesting and quaffable session beer."

Chris, 29, said he and, Duane, 55, started brewing about five years ago as a hobby before eventually upgrading to a one-barrel brewing set and selling their product to local distributors.

"I started brewing because I liked beer," Chris said, whose mother Sue will serve as bar manager. "Dad started right after I did and it was a fun way to spend time together.

"Some people go out and fish on a lake. My dad and I wake up early and make beer."

After realizing their beers were popular locally, Chris said the ...More info on site
---

USA, VA:
Blue Mountain Brewery acquiring South Street Brewery
Blue Mountain Brewery, Nelson County, Virginia, announced on July 4 the planned acquisition of Charlottesville's oldest brewing establishment, South Street Brewery.

Although the brewery restaurant will be closed for renovations until mid-September, the company said it will be reopening as South Street Brewery, and not under the Blue Mountain name.

The company's plan is to renovate extensively the existing brewery restaurant space, change the menu, and refresh the South Street line of beers and brand identity.

"The acquisition of South Street represents an opportunity for our brewing team to pour their creativity and passion into a new line of beers. Our longest tenured brewer, Mitch Hamilton, will be manning the helm at the brewpub and will bring all his knowledge and enthusiasm to South Street. As well as revitalizing the brewpub as the cornerstone of the South Street brand, our entire team in Nelson County is excited to work with our distribution partners at Virginia Eagle to reach out into the beer market with these new, distributed products," Blue Mountain Brewery said.
---

USA, MN:
Sisyphus Brewing to be launched in Minneapolis on July 11
Another taproom is set to open in Minneapolis, this time in the Loring Park neighborhood on July 11th at noon. Sisyphus Brewing plans to sell its beer exclusively in their taproom without growler sales on Fridays and Saturdays from noon till 1 AM, Star Tribune reported on July 2.

Some of the advantages to this model are that the quality of the product is much easier to control and they will not incur the costs involved with purchasing and filling growlers, the company said. The plan is to create a variety of unique beers that will be rotated frequently and to educate beer drinkers on the different styles and ingredients that go into making it. The taproom will also feature a 100 seat theater for music and stand up comedy, a passion of co-owner Samuel Harriman's.

Both Sam and his wife (co-owner) Catherine are excited to start this new adventure. "We are so excited that our opening date is nearly upon us," said Sisyphus Brewing founder Samuel Harriman. "We are so inspired by the great variety of beers out there, and we can't wait to share the best of what is out there with our customers. Our goal at Sisyphus Brewing ...More info on site
---

Canada, SK:
New locally-focused brewery to open soon in Regina
Prairie beer blog On Beer reports that a new locally-focused brewery will soon be opening in Saskatchewan's capital city.

Founded by four local partners, Rebellion Brewing will concentrate almost exclusively on providing beer to the Regina marketplace, offering its five core brands – "a blond ale, an amber ale, a Belgian witbier, an oatmeal stout and an IPA" – at local bars and in its own retail store and tasting room. To emphasize the importance of freshness, these brands will be available only in kegs and growlers, with bottles being reserved for specialty releases such as meads, barrel-aged beers and sour ales.

Located on Dewdney Avenue in Regina, Rebellion's 20 hectolitre brewhouse is currently under construction, with co-founder and brewmaster Mark Heise telling On Beer that the first commercial batches from the brewery should be available in early fall.
---

USA, TN:
TailGate Beer relocates to Nashville
TailGate Beer, a craft brewer that was founded in San Diego in 2007, has relocated to Nashville, Nashville Biz Blog reported on July 3.

According to an announcement on the brewer's website, TailGate will take up residence in a 16,000-square-foot building (formerly a Moose Lodge) on 7.3 acres at 7600 Charlotte Pike.

"Our goal is to open up the outdoors as a craft beer hall, picnic, tailgate and event space as soon as possible," founder Wesley Keegan said in the announcement. "We're converting what once was a baseball diamond into an acoustic-music-only, outdoor concert venue. We'll be gardening hops and working with local artists on murals in and around the property."

TailGate, which specializes in canned beers, is currently operating out of a temporary location in MetroCenter. Last year, the company distributed in 14 states, and recently began exporting internationally.

"With the amazing growth in the Nashville craft beer community, we're excited to join the fun!" Keegan wrote. "I'm looking forward to joining the local brewers guild and participating in the community any way possible."

According to the announcement, TailGate is partnering with Ajax Turner Distributing in Nashville and L&H out of Tullahoma. TailGate's beers are already available at some Nashville retailers.
---

World:
AB InBev-SABMiller possible merger regarded as net negative for Heineken and Carlsberg
In their June 30 note, "We Are Sceptical on a Potentially Disruptive AB InBev-SABMiller Merger," Morningstar Credit Research analysts laid out the strategic and ...More info on site
---

South America:
Ambev may look for acquisitions in other Latin American markets as home market growth slows down
Brazil's Ambev will probably look for acquisitions in other Latin American markets as growth slows down in its domestic market, Goldman Sachs Group analysts ...More info on site
---

Japan:
Beer-like beverages and cocktails expected to continue enjoying stable growth in demand
Japanese brewers will release their longest-ever line-up of canned cocktails this summer as fizzy concoctions come to the fore in efforts to offset a decade of declining beer sales, Reuters reported on July 3.

Brewers such as Kirin Holdings Co Ltd have long tried to retain drinkers by making ever-cheaper, beer-like beverages. But changing tastes among Japan's youth have seen beer drinks giving up fridge space to highballs, white-wine spritzers and pineapple-flavored rum cocktails.

These so-called Ready-to-Drink (RTD) cocktails, like the cheapest beer-like drinks, fall into a low-tax category of Japan's complex liquor tax regime and can be priced far less than traditional tipples. This has helped them become the top introduction to alcohol among 20-somethings, according to a survey from brewer Suntory Holdings Ltd.

In response to rising popularity, Suntory plans to release a record 23 canned cocktail labels from June to August versus 17 last year. Asahi Group Holdings launched a hot-seller in May, and Kirin announced a new range in June.

The increased choice means "this will be an important summer to further boost demand in RTDs," Suntory Managing Director Shinji Yamada said.

Demand is likely to be so strong that Suntory plans to raise output for its Strong Zero series of ...More info on site
---

Belgium & the Czech Republic:
AB InBev buys brewery in home town of Budejovicky Budvar
Anheuser-Busch InBev NV, the world's largest beer maker and the maker of Budweiser, bought a brewery in the home town of Budejovicky Budvar, a ...More info on site
---
UK:
Barley usage for brewing, malting and distilling up 4% in July – May 2013/14
Total barley usage by UK's brewers, maltsters and distillers increased by 4% to 1.734 mln tonnes in July-May 2013/14, Defra reported on July 3.

In ...More info on site
---

China:
Molson Coors Brewing adapting its cold activated bottles and cans to local beer drinkers taste
Not all beer drinkers want to grab a cold one.

Molson Coors Brewing Co. discovered this in China, where it altered the cold activated bottles and cans last year for Coors Light featuring images of the Rocky Mountains that turn blue when the beer is at ice cold temperatures, Bloomberg reported on July 2.

Drinking cold liquids is widely seen as undesirable in China. Warmer beverages are considered healthier for digestion, an idea that also stems from the traditional habit of boiling water to make it safer to drink.

In light of this custom, "we dropped the temperature for the thermochromatic ink, and it still turns blue, but it's not so cold," Peter Swinburn, chief executive officer of Molson Coors, said in an interview last week.

The mountains on the cans and bottles turn blue at 41 to 44.6 degrees Fahrenheit (5 to 7 degrees Celsius) in China, while the color changes at about 39.2 degrees Fahrenheit in the U.S.

Such attention to detail is key to Molson Coors as it pursues growth in developing markets. Rising incomes and a growing middle class are helping drive sales in countries such as India and China, where beer volume is predicted to grow 7.9 percent and 3.6 ...More info on site
---

India:
Diageo raises stake in United Spirits to nearly 55%
Diageo Plc, the world's largest distiller, has acquired an additional 26 per cent stake in United Spirits for Rs11,448 crore, taking its total share in India's largest liquor maker to nearly 55 per cent, Diageo said on July 2.

Diageo said it has completed a tender offer to acquire the shares after its first attempt to do so in November 2012 failed due to poor response.

Diageo, which owns famous brands like Johnnie Walker whisky and Smirnoff vodka, has invested a total of Rs18,023 crore to acquire a majority stake in United Spirits, previously controlled by liquor baron and failed airline promoter Vijay Mallya's United Breweries.

Diageo's first attempt to buy 26 per cent stake from the public was priced at Rs1,440 a share, and it was able to mop up only 0.4 per cent at that price.

In April this year, Diageo sweetened its offer by doubling the offer price to Rs3,030 a share, which resulted in overwhelming response from investors.

A statement from Diageo said the shares tendered and accepted by the company are in the process of being transferred to its wholly-owned subsidiary Relay BV and represent 26 per cent of United Spirits' issued share capital.

India is considered the world's largest whisky ...More info on site
---

Ghana:
Accra Brewery Limited believes its market share could grow above 50% thanks to ongoing capacity expansion
The Managing Director (MD) of Accra Brewery Limited (ABL), Mr Anthony Grendon, has said the company is investing about US$100 million to expand its brewery capacity in Ghana, GhanaWeb reported on July 3.

The ABL MD explained that: "Our potential to grow the beer market has been curtailed by our lack of capacity, and that is why we are investing that money," he said.

Mr Grendon, who disclosed this in an interview with the media shortly after the launch of the new Stone Lager Beer on June 11, 2014 in Accra, said: "We believe our market should grow way above the 50 per cent and the expansion will help us get there."

He said the rice industry in the country was expected to receive a fair share of the returns on that investment as the company hit the market with its new Stone Lager Beer made from locally produced rice.

He said their new Stone Lager Beer was the first ever beer in Ghana that was made from a locally produced rice, and, therefore, urged consumers to patronise the product, "so that the farmers could make more money".

He said the main reason behind the use of the locally produced rice was to accelerate rice ...More info on site
---

South America:
Ambev pitting its top Brazil and Argentine bestselling beers against each other in World Cup commercials
Ambev SA is pitting its top Brazil beer against the company's Argentine best seller in World Cup advertisements that play up a rivalry between the soccer-obsessed nations, Bloomberg reported on July 3.

In Skol's television ad, Brazilian soccer fans lure their Argentine counterparts into a house that's then packed up and shot out of a cannon back to Buenos Aires. Quilmes's dig is more subtle. At the end of the commercial a narrator intones: "You'll regret you issued even one ticket," referencing reports that demand for tickets from Argentines topped supply.

The fact that both brands belong to Anheuser-Busch InBev NV's Ambev SA makes the strategy unusual, said Leslie Farnsworth, chief executive officer of FrogDog, a Houston-based marketing strategy consultant. Leuven, Belgium-based InBev also owns U.S. favorite Budweiser and Belgium's Stella Artois. The two nations faced off on the soccer field earlier this week, with Belgium beating the American team 2-1.

"Playing into that national fervor, especially around the World Cup, makes a lot of sense," Farnsworth said in a telephone interview. "I don't know of a precedent where a company has owned both brands and then has decided to position them like this."

Brazil and Argentina are among the favorites to make it ...More info on site
---

India:
Maharashtra beer industry affected by water shortage
Delayed monsoon may lead to shortage of beer in the state of Maharashtra as breweries in the Waluj industrial area here have been facing water crunch. Nearly 80% breweries that supply beer to cities across Maharashtra, including Pune, are in Waluj, The Times of India reported on July 3.

With storage in Aurangabad's Jayakwadi dam at only 3.5% as of now, officials of the Maharashtra Industrial Development Corporation there plan a 10% water cut for industries, including breweries if the rain is delayed by a few more days.

A source from a brewery that manufactures an international beer brand in Aurangabad said that the company had been facing shortage of water for a month now. "We have not been getting enough stock of water, leading a fall in production from 20,000 cases per day to 2,000 cases," he said. One case holds about 12 bottles.

The company now has to depend on water from tankers for production. "With no rain and ongoing water shortage, beer production at some companies may fall by 50 to 60% in around two months," he said.

An official from the MIDC said, "If it does not rain in another week or so, we will most likely curtail the water ...More info on site
---